It's Friday morning, 8.59am. You're either pretending to do work, at school hiding your phone under your desk or lucky enough to be at home thinking you're in full control of what is about to happen. The clock strikes 9am and your whole world stops. Sweaty palms, weak knees, one goal – I must buy those tickets!
It's hard to believe that we still live in a world where nearly breaking the F5 key on our keyboards is the only way of potentially securing tickets through most websites. Some more advanced platforms assign you a random place in a queue - although, good luck if you secure a place in line below 128,721.
"Sweaty palms, weak knees, one goal – I must buy those tickets!"
Regardless, the outcome usually ends up the same - no tickets available, sold out, try again later, blah blah blah. Then Twitter explodes which is followed by the tabloids blaming the ticket resale sites for listing tickets at inflationary prices.
It's the same pattern for every major tour that goes on sale. It's like a nonverbal pre-arranged timeline of events tied across different industries.
Fans are getting frustrated. They can't get tickets for artists they have loved for years, and even if they do manage to get through the assault course of a ticket website, the price is simply too high for most to justify. So what's really going on here, and more importantly, who's to blame?
Let's start with ticket prices. They've gone up exponentially over the past decades - 400% from 1982 to 2012 to be exact. In fact, the worldwide average cost of a concert ticket now stands at $84.63 (£61.50). Event organisers claim touring costs have increased but justify the cost through more extravagant shows. However, this doesn't mean teenagers can magically afford to shell out more money to see Taylor Swift.
Next topic: ticket availability. How many tickets actually go on sale on primary ticketing sites on a Friday at 9am? "All of them?" you say. No. Completely and utterly wrong. So so wrong. In fact, the Attorney General of New York revealed that, on average, in the US only 46% of tickets are reserved for General Sale. Some shows release as little as 15%!
"The Attorney General of New York revealed that, on average, in the US only 46% of tickets are reserved for General Sale."
So where is the other 85%? Well, the rest go to presales, artists, agents, venues, promoters, marketing departments, record labels, and sponsors. And this is true for us across the pond as well. Fair? Of course not. But this is ticketing we're talking about.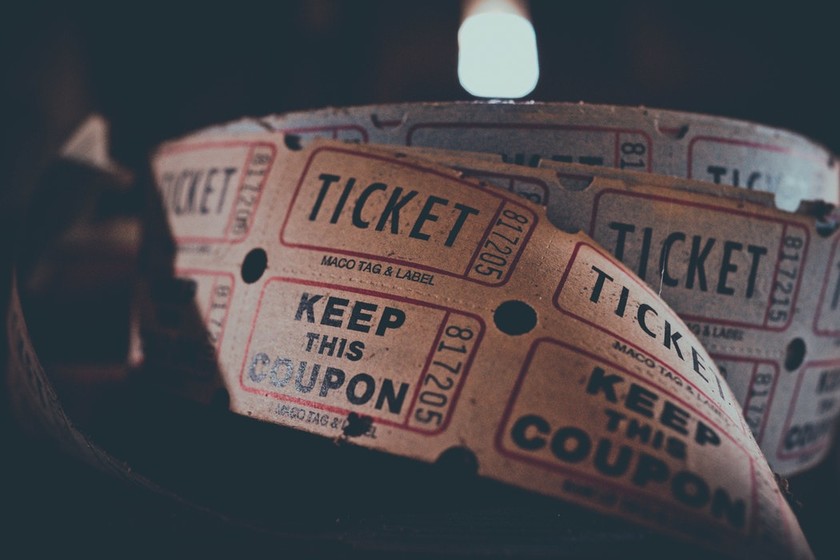 Brokers. Touts. Scalpers. Call them what you will but these guys take most of the blame, buying large swathes of tickets using multiple accounts and credit cards. Some argue that they benefit the industry by hedging the risk for the event organiser - if a tour isn't as successful as a promoter thought it would be, tickets will end up selling for below face value on secondary websites as is the case for a reported 50% of tickets that are sold on these platforms. Others argue that these guys exploit real fans by buying tickets with the sole intention of selling them for a profit. The debate rages on for this one.
My advice? Fan clubs. Sign up to your artists fan club pages to be first to know about upcoming tour dates and presale information. Be patient and don't give in to FOMO.
What is Vibe doing to make a difference?
Negotiation. Negotiation. Negotiation. Prices for popular gigs often end up being over-inflated on resale platforms. That's why at Vibe, you can negotiate with sellers and offer them whatever price you want for their tickets. We think fans should have a say as well.