Ok, I get it, we've written a lot about Taylor Swift over the last month or so, tweets, blogs, instagram stories and competitions, we've been super-hyped about Taylor's Reputation Tour coming to the UK, but I just thought we should shine a light on one thing that's been amazing, whether you like Taylor Swift's music or not, The Rep Room.
Taylor Swift is renowned for making a lot of time for her #Swifties, since her Fearless Tour she would pick fans to meet her and make their evening that extra bit special. Before her Reputation tour started, she announced that the 'Rep Room' is where she will meet her fans.
Fans have been chosen online, before the show outside stadiums and during the show to 'come and say hi' to Taylor after her performance. (It's been rumoured that Taylor has been watching fan's Tumblr's) and Taylor Nation, Taylor's management team reward the most deserving Swifties.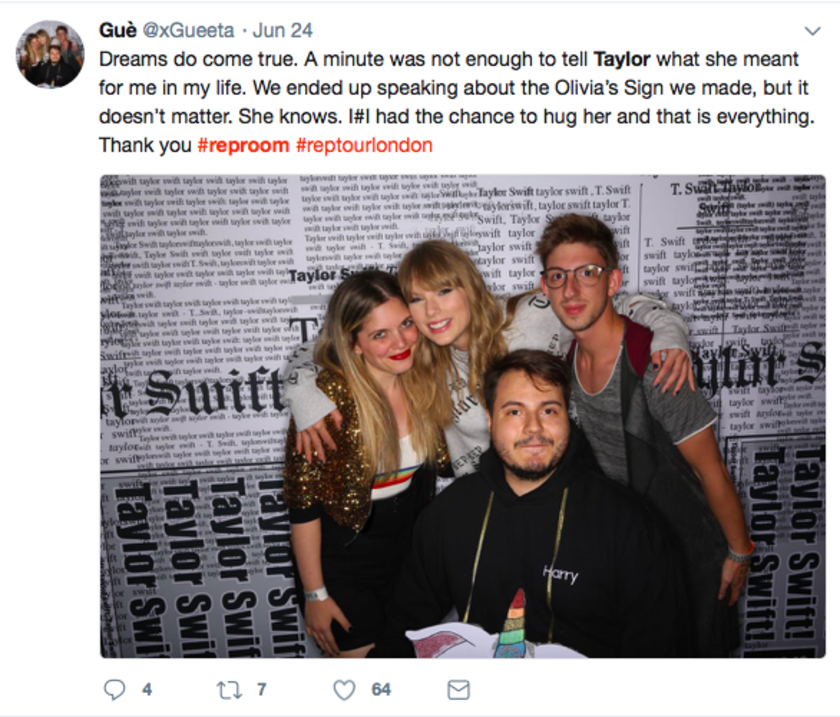 Now what is so incredible about 'Rep Room' is it's all free. Well, minus the ticket that you initially bought to get into the concert.
Taylor is doing it because she WANTS to meet her fans, she could have put a price on a Meet & Greet ticket but she doesn't. Whether you've paid for a VIP ticket, or you've got a ticket up in the nosebleeds, it doesn't matter to Taylor, Taylor does all she can to meet the most deserving #Swifties, that's a beautiful thing!
We've seen so many dedicated #Swifties and this is why, because they know Taylor cares, they know Taylor gives back, and that's amazing! Taylor doesn't do paid Meet & Greets, she does FREE Meet & Greets!!!! Yessssss Taylor!!!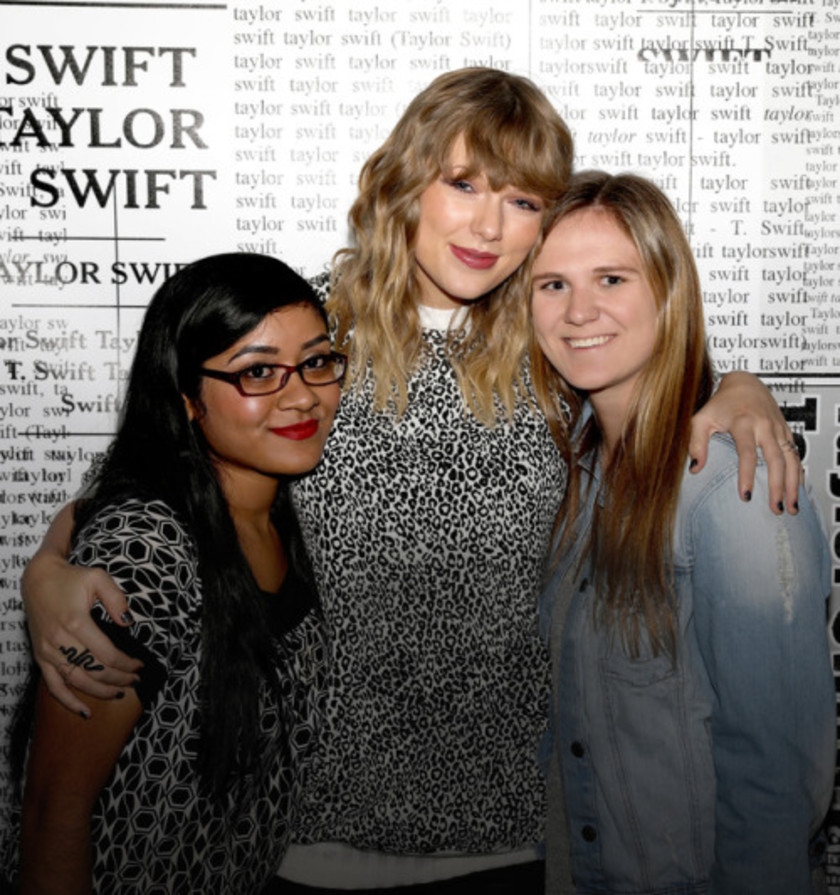 Taylor really must be applauded for this, she must have made so many people happy by granting them 'Rep Room' an experience that her fans will never forget.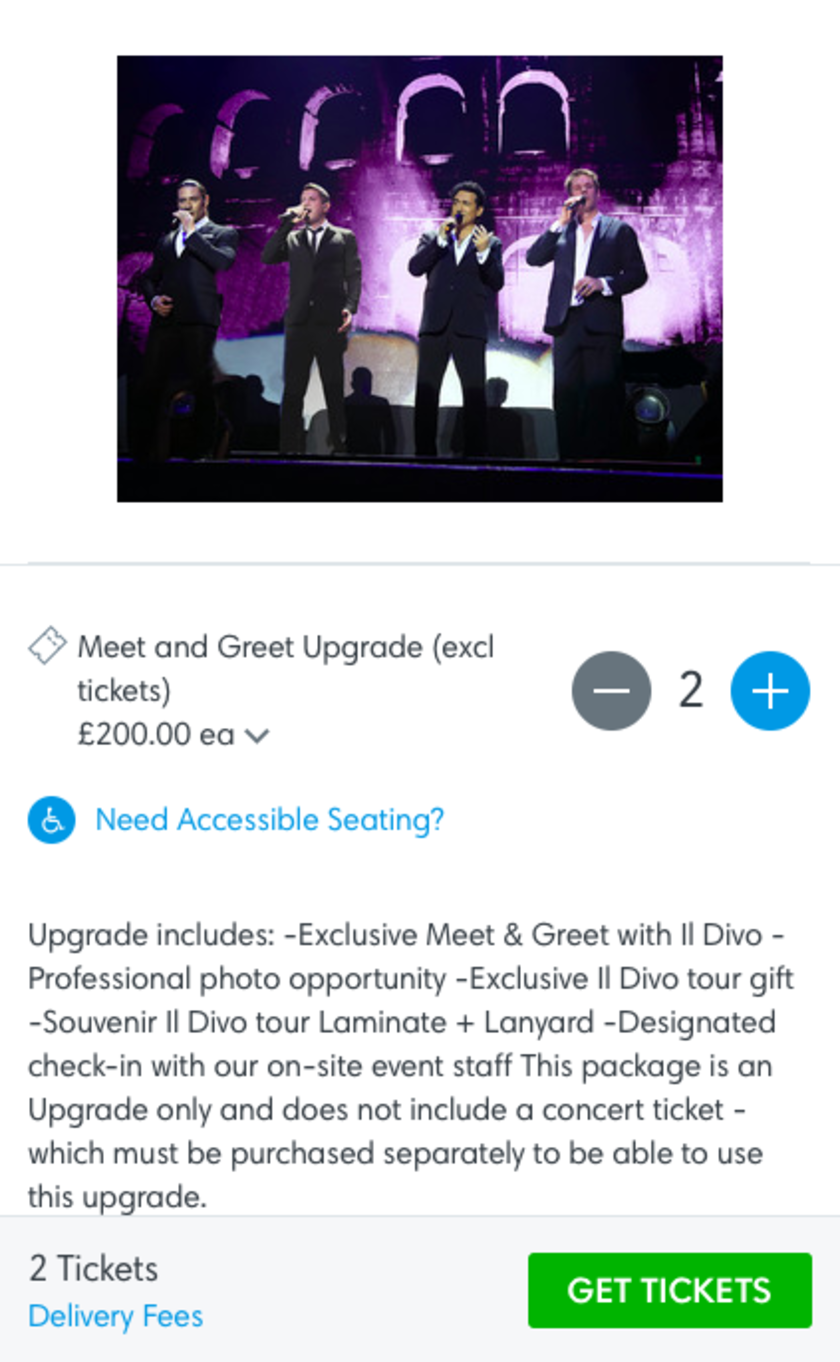 We had a look at other M&G packages on Ticketmaster, here's Il Divo (and who wants to meet Il Divo) pricing their Meet and Greets at £200 excluding ticket. £200 to meet Il Divo!!! So imagine how much Taylor could charge? But she doesn't and that's why we love her, she could have milked fans for their money knowing her dedicated Swifties would pay a lot of money to meet her, but she doesn't price anyone out, everyone has a chance at Rep Room and if you don't get Rep Room, you know that opportunity is going to someone who Taylor and her team think deserve Rep Room, not just the people with the deepest pockets that can pay for a Meet and Greet.
That's exactly what we promote at Vibe, fans shouldn't be priced out, everyone in the industry has a responsibility to make sure that genuine fans have opportunity, Taylor, from me to you, that's amazing, you're changing lives!