Spice Girls tickets are released today, and we want to make sure you have every chance of getting yourself a ticket!
Baby, Sporty,Scary, P̶ ̶o̶ ̶s̶ ̶h̶ ̶and Ginger are set to spice up your life with a fantastic UK tour supported by the amazing Jess Glynne.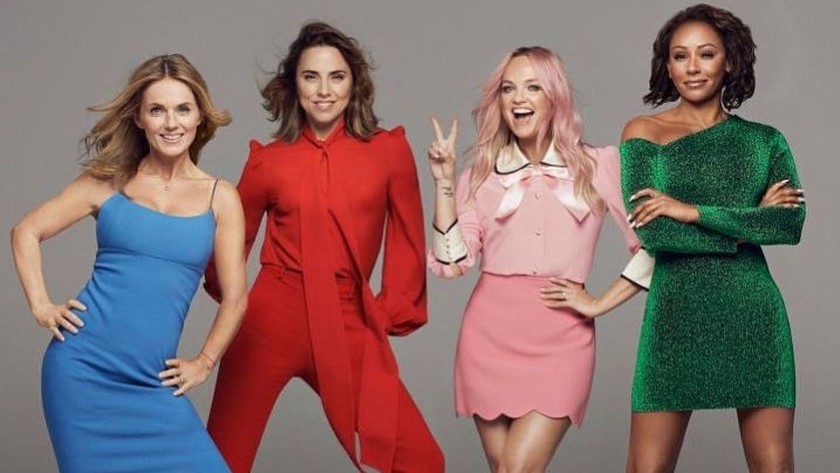 1st June, Etihad Stadium, Manchester
3rd June, Ricoh Arena, Coventry
6th June, Stadium of Light, Sunderland
8th June, Murrayfield, Edinburgh
10th June, Ashton Gate, Bristol
15th June, Wembley, London
But, how will you get your hands on a golden ticket?
Here are Vibe's top tips to see you through:
1. Get on the fastest internet connection you can find!
2. Multiple browsers, multiple devices, but not multiple tabs! Chrome, Safari, mobile, laptop, get them all firing, but don't use multiple tabs, this may trigger the bot sensors, it's never a good look if they think you're a bot.
3. Make sure your friends are all trying at the same time (and don't forget to keep in constant contact)
4. Be on standby at least 2 minutes before tickets are due to be released. Refresh your browser 2-1 minutes before the tickets are released, sometimes these general sales start just that little bit earlier than stated. Once the general sale has started DO NOT refresh your browser, you'll lose your place in the queue!
5. Make sure you've got all of your bank details at the ready AND MONEY IN YOUR ACCOUNT! Tot up the face value and make sure you've got enough in your account for those crazy hidden fees that seem to find their way in!
6. With all of the battery power a queue takes, all of the social media browsing and messages you'll be sending to your friends as you battle your way through, you have to make sure your devices are fully charged!
7. Keep an eye out for extra ticket releases. Closer to the date of the gig more tickets are normally released, this can be due to an artist or event partner giving back tickets that they no longer need or construction of staging which means more tickets are available.
8. Remember Vibe Tickets! Between the general sale and the date of the gig there are so many reasons why someone may no longer be able to attend. Get yourself on the Vibe Tickets app and keep your eyes open for friendly fans who will no doubt help you out for a fair price. You can even list a 'wanted' ad to make sure that people know you're looking for a ticket.