Chat is a fundamental part of the Vibe Tickets app. It's what allows people in the community to communicate openly, and our users often mention how easy and familiar chatting is. The Vibe app has changed a lot in terms of design recently, and we felt now was a good time to bring chat up to date with our new style guide.
The chat user interface has been redesigned from the ground up. The avatar of the user you're chatting with is inserted at the top of each group of messages. We think avatars add a bit more colour and personality to the interface.
We added listings to chat a couple of releases back to make it easier for users to navigate back to a listing they're chatting about. Listings are inserted at the top of every new chat started from the listing page. In this update, chat listings now look exactly like they do in the home feed, making it far more obvious that they are actually clickable listings. The event, location, and date information is clearly visible without having to leave the chat window.
All other message types have been given a simple, consistent design in-line with our new style guide.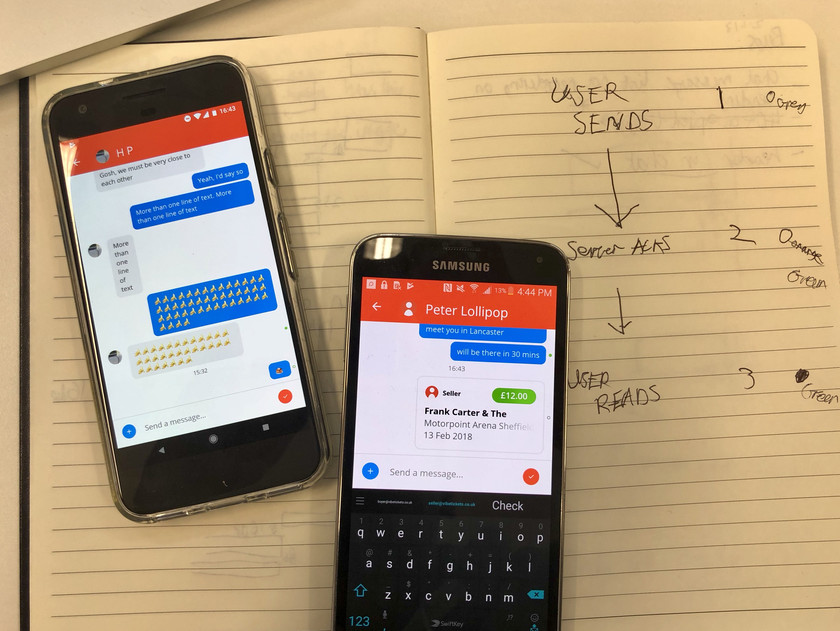 Other than design we've also added the ability for users to start a new chat directly from their list of chats. The list of user suggestions is weighted based on things such as listings you've liked, who you've tagged, and comments you've replied to. This could be useful if you want to start chatting directly with someone who you've interacted with previously on Vibe.
Let us know how you're finding our new chat and what you'd like to see next, as we continue to make improvements to this much used and loved part of the app.