We're really excited to announce our new Commercial Director, Hannah Morris. Hannah's expertise and experience in ticketing are a huge addition to the Vibe team and it's brilliant that Hannah will be joining us on our mission.
Hannah said:
"I'm incredibly excited to have joined Vibe at such a monumental time in its journey. The team is one of the most passionate and talented I've met. They have a desire to innovate and provide consumers with a genuine alternative choice within the ticketing industry."
 We've got huge plans for Vibe Tickets and Hannah is going to lead the way in making these happen.
"This business was started with a desire to find a better way of doing things – that driver is still at the centre of Vibe's mission. Luke, the group's founder and CEO is one of the major reasons I joined Vibe, his determination to revolutionise the industry is really inspiring. I'm looking forward to leading the team with strategies that will amplify their achievements and accelerate growth."

With artists such as Ed Sheeran and Paul McCartney recently caught-up in the ticketing furore and discussions being raised in Parliament, the future of ticketing is a hot topic. Our message is that resale is needed, but how it's currently being delivered is wrong.

 On Hannah's appointment, Luke said: "The commercial role is one of the most crucial for Vibe in its current position – we need someone of the highest calibre, with the right experience to action our big plans and the right attitude to bring the best out of our talented team.
Luke was also keen to highlight that the 'gender gap in tech needs to be adressed'
"We're very aware that the gender gap in the tech space needs to be addressed and start-ups like Vibe should lead that charge. Hannah is keen to share her experience of a successful career in tech, to encourage girls into STEM subjects and to champion women in the tech sector."
Hannah has already been visiting schools, spreading Vibe's message and inspiring the next generation of women in Tech and Vibe will continue to support her on that.
Here's Hannah before her talk at Rainhill High School in Liverpool last month.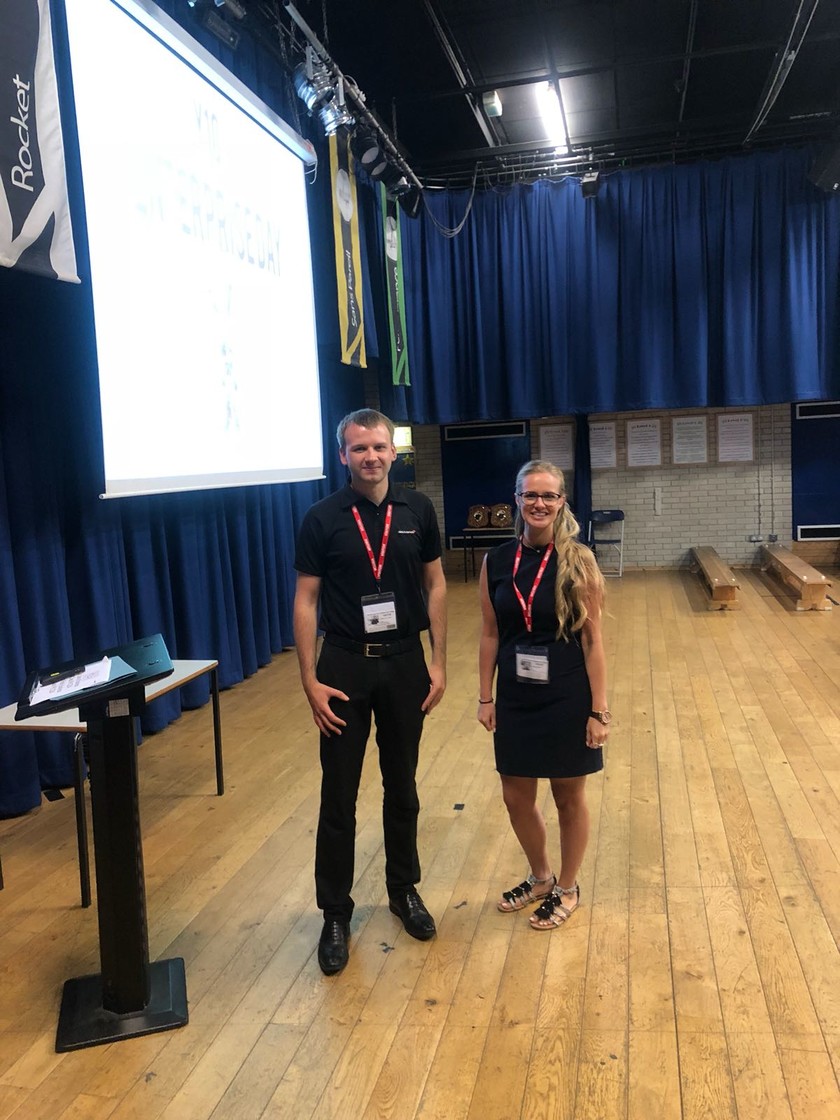 Yesssss Hannah! We're really looking forward to our future and sharing our journey together with Hannah, the rest of the Vibe team and of course you, our awesome #VibeCommunity ...
Luke also teased us that there's more news coming real soon, keep your eyes peeled for further announcements. 🍿🍿🍿
"Hannah's appointment is one of a number of significant decisions we've made in recent months as we respond to unprecedented interest in Vibe's overall vision. We expect to announce more important news in the coming weeks."