Rap has seen some pretty controversial lyrics in its time. Future has bragged about peeing on his "ho", Lil Wayne has compared menstrual bleeding to venereal diseases, and Eminem has written plenty of bars that celebrate the abuse of women. And yet, amidst the examples of casual sexism and rampant homophobia, rap and hip hop remain as two of the most socially conscious genres in music to date.
Political hip hop has been around since, well, the beginning of hip hop. As artists such as Gil Scott Heron, Ice Cube, Tupac, and Public Enemy rose to prominence, rap and hip hop became mediums to call out a whole host of global issues including racism, poverty and police brutality.
These artists helped pave the way to the music industry of the present day, where hip hop is at the heart of mainstream music and the progressive lyrics of contemporary musicians such as Kendrick Lamar, Chance the Rapper, and Beyonce have become beacons of hope for the growing part of the population determined to rally against the world's inequality.
"The musician has played a crucial part in the process of creating a necessary dialogue around society's most pressing injustices."
At the forefront of Kendrick's work is a celebration of blackness that has acted to redefine modern day music - he not only uses his lyrics to tackle issues surrounding racism, mental health, and addiction, but most importantly, by bringing these problems into the spotlight of mainstream media, the musician has played a crucial part in the process of creating a necessary dialogue around society's most pressing injustices.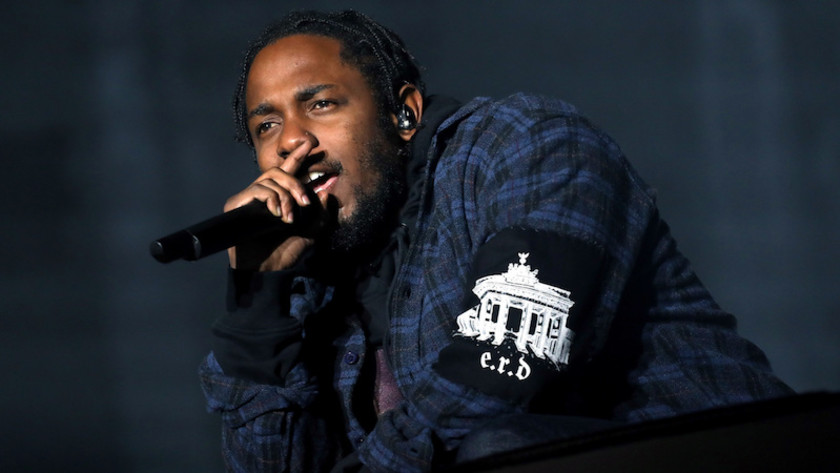 Alright, a track off the artist's third album, To Pimp A Butterfly, became an anthem for the Black Lives Matter movement, and similarly, in 2016, his iconic performance of Blacker the Berry in a prison uniform at the 58th Annual Grammy Awards helped spark a much needed debate on mass incarceration.
However, it isn't just his open digs at Donald Trump and unashamed commitment to putting the world right that makes Kendrick Lamar a world class musician. What perhaps is one of the artist's greatest gifts is his ability to translate these wider problems into a palatable form of protest that can be ingested and appreciated by the wider population - Swimming Pools, the unofficial 'turn up' song of 2012 is actually about the dangers of alcoholism, and in turn, his recent track, Humble, although presented in the form of a traditional trap song, actually preaches the values of natural beauty, modesty, and casting hip hop's customary braggadocio aside.
Of course, Kendrick's main appeal is that his music is undeniably great. I mean, his seven Grammy awards say it all. However, what makes the artist special is his ability to transform the need for change into an art that is universally enjoyed.
Would you like to win a pair of Gold Circle Standing tickets to see Kendrick Lamar at the SSE Arena, Wembley? Yeah, we thought so, that's why we've featured him in this week's #FreeForFans giveaway, a weekly competition that gives one lucky fan a chance to win a pair of tickets to see some of the most in demand talent around.
All you need to do is find the listing on our app by hitting the button below and tag a mate you'd like to bring along with you in the comment section.
If you don't have the app installed you can download it via the App Store or Google Play. Good luck!