'Bots' computer software used to bypass security and buy tickets in bulk at the expense of fans have been banned! A new legislation has been passed which means that people found using bots to harvest tickets will face unlimited fines. GREAT NEWS!!!!
This levels the playing field slightly, when we wait in online queues at 9 am on a Friday when tickets first go on sale, we're fighting against complex computer software?! That's not fair! So this is most definitely a step in the right direction!
This should give us a higher chance of purchasing tickets, anything that gives fans a fairer chance of seeing the artists they love is progress. Every week we see fans disappointed as tickets that went on general sale at 9 am are shockingly sold out within minutes and found on other websites for 5 times the price, It's an all too familiar story.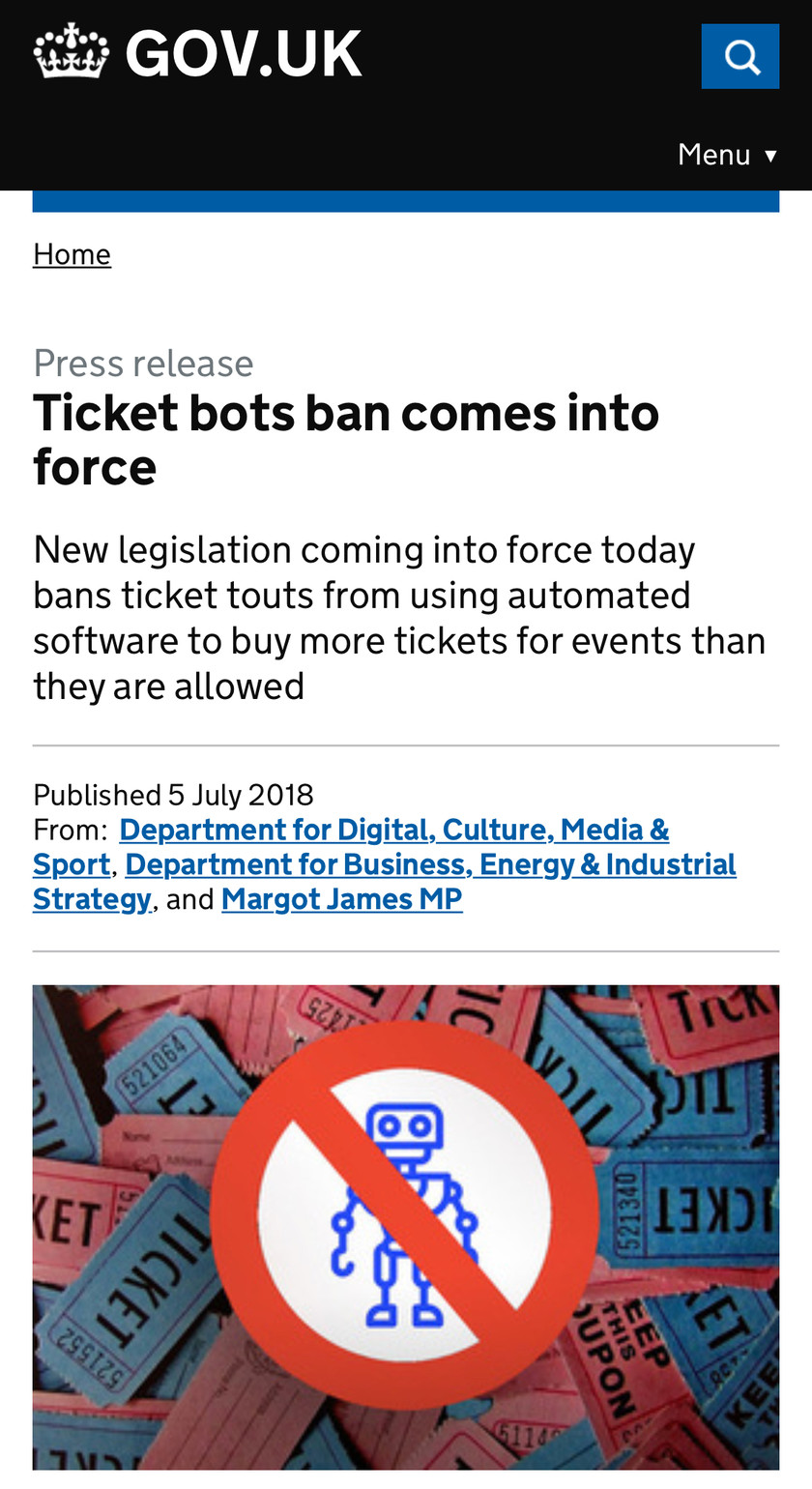 Will this legislation change the industry? We hope so! We hope this is enforced, we look forward to what the future brings and hope to see bots eradicated from the ticketing industry so that fans get a fair chance!
But what will their excuse be in 6 months time when fans still aren't getting tickets? There's so much more to be done... We also hope that investigations are being made into how tour operators are fuelling the secondary market with dishonest practices, selling to known sellers before tickets go on general sale.
Let's continue to clean up this industry! Fans need choice, fans need transparency and fans need a safe environment to buy tickets.