It's 2010 on a pleasant day in early April, and a 16 year old Harry Styles is getting ready for his first X Factor audition. "Scarf or no scarf?" he asks his Mum, the woman responsible for putting him forward for the audition. "Scarf!" she replies. "And pair it with that nice grey cardi of yours!"
Ok, I jest, but you can imagine that it went something like that. Watching the audition back - a delightful clip in which the artist talks about finishing up his GCSES and his high school band, White Eskimo - it's hard to fathom that the lispy teenager giving a somewhat bog-standard rendition of Isn't She Lovely is now selling out venues across the globe.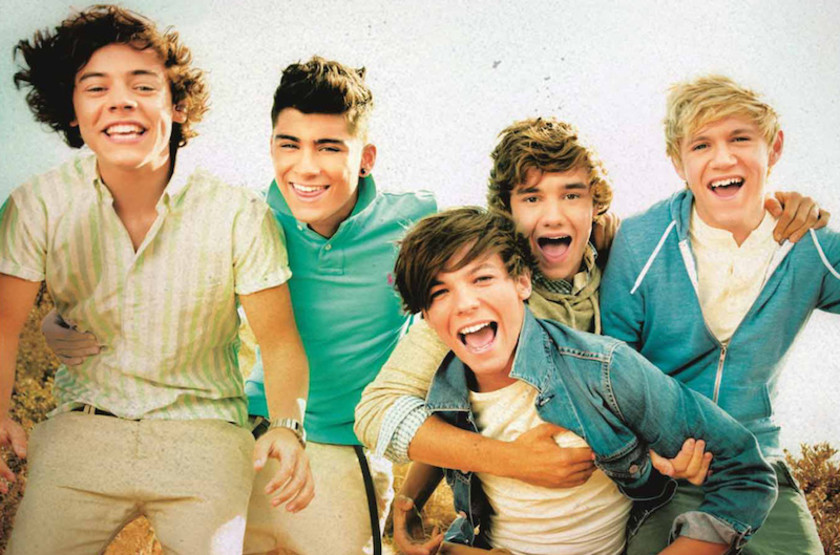 (Image via)
But then again, it's not that outrageous. For starters, I'll be the first to hold my hands up and say that Harry Styles is potentially one of the most attractive men to have ever walked the planet. And, call me naive, but he actually seems like a pretty nice guy; his fans cried with him when he spoke about online hate in ITV2's documentary, One Direction: A Year in the Making, and even the most reluctant of his supporters are keen to get their hands on his "Treat People With Kindness" merch.
"In many ways, Harry Styles has in fact redefined the role of the teenage heartthrob."
And then there's his stint as a member of One Direction to consider. Backed by the powers of entertainment mogul, Simon Cowell, and joined by four, equally charming heartthrobs - yes, that includes you, Louis Tomlinson - there was seemingly no way that the band's trajectory could have gone wrong . And thus, sustained by the relentless adoration of the teenage girl, the world endured six long years of 1D mania.
Yet, as is the law of showbiz, all good things must come to an end, and following the exit of Zayn Malik, the band split in 2016. Since then, all five members have gone on to make their own music, however, without sounding biased, it's arguable that Styles' solo career has been the most successful out of all the 1D boys.
But why is that? Is it really possible to forge a thriving career out of good looks and an even temper? No, probably not, but as fans continue to wait up to six days outside of his concert venues, it has become very clear that Styles has managed to tap into the type of universal appeal that can sustain artists for decades.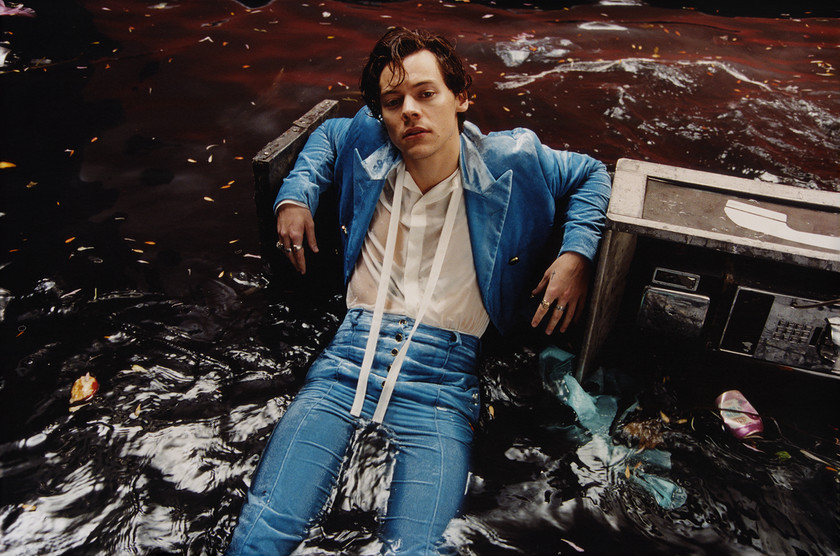 (Image via)
Sure, his music isn't terrible - it's actually pretty good compared to what came out of One Direction - but considering the fact that his social media presence is limited to a grainy Instagram and a Twitter that is full of uninspiring statements like "It's 2018, Happy New Year", the musician is doing pretty well for himself.
However, in many ways, Harry Styles has in fact redefined the role of the teenage heartthrob. What once was a boy with floppy hair singing about girls who don't know that they're beautiful is now a man in floral suits who preaches the values of kindness and the wardrobe of Shania Twain. He's forgone playing at stadiums in favour of smaller venues, all in the name of making music that he actually wants to make, and for that reason, we'll let him have his moment.
Would you like to win tickets to see Harry Styles playing at the O2 Arena? As part of our new giveaway #FreeForFans, each week we'll be selecting a game-changing artist who we think champions the fan focused philosophy of our brand and give someone the opportunity to win a pair of tickets to see them live.
All you need to do is find the listing on our app by hitting the button below and tag a mate you'd like to bring along with you in the comment section.
If you don't have the app installed you can download it via the App Store or Google Play. Good luck!