The issue of secondary ticketing was brought up in Parliament last week as MP's discussed the current state of the market. During the debate, Richard Bacon MP for Norfolk stated:
'Secondary ticketing is an area of great controversy that raises important questions about consumer protection, business freedom and responsibility, the ethics or legality of certain types of behaviour, and indeed the clarity of the law and whether it is applied correctly.'
Bacon spoke about the stranglehold that Live Nation as a venue owner, event promoter, artist management company, owner of primary ticketing business Ticketmaster, owner of secondary ticketing GetMeIn and Seatwave, has on all elements of our live experience.
How can such control breed a fair marketplace? Bacon stated 'that is a very obvious source of conflicts of interest.'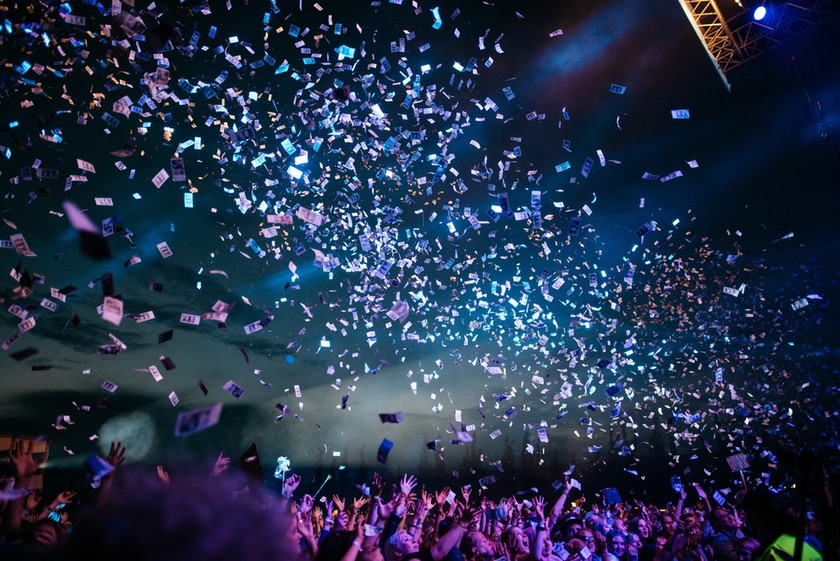 What is most alarming for us is that Ticketmaster, GetMeIn and Seatwave are all owned by the same people, a primary ticket company (Ticketmaster) and secondary ticket companies (GetMeIn / Seatwave) can surely manoeuvre proceedings to make it more profitable for each other.
They wouldn't do that, would they? They can't do that, can they?
Bacon said,
'If the secondary trading website is owned by the primary providers of the tickets—the concert promoters—they may make more money from the resale of the ticket than by having originally issued it... There is, then, a massive incentive for any primary provider that owns a secondary platform to ensure that the secondary platform has enough tickets.'
WOW! So as well as controlling the market, there's actually an 'incentive' for tickets to bypass Ticketmaster and get placed straight on GetMeIn or Seatwave because the company makes more money through the secondary market! Insane! Do genuine fans stand a chance? How can we compete with a company that can manipulate a market like that!
We continuously call for transparency, but with a controlling group at the summit, keeping everything in-house, we just aren't getting it. How do so many tickets end-up on resale platforms? Did they ever arrive on the primary platform in the first place? There's no transparency because there are things that they don't want us to see, things they don't want us to know, and ways that they can continually milk the profits at the detriment of genuine fans.
Margot James, Minister for Digital and the Creative industries stated, 'there is a role for responsible secondary ticketing platforms if only to give fans the opportunity to resell a reasonable price ticket for events they are genuinely no longer able to attend. Nevertheless, I am concerned that these genuine fans are being crowded out on these platforms by professional resellers, who harvest hundreds of tickets on the primary market with no intention of using them themselves.'
So that's why what we are doing is so important, Vibe Tickets is a place for fan-to-fan transactions that happen because people are genuinely no longer able to attend the gig they had tickets for. There IS a need for resale! You shouldn't be left out of pocket because you can no longer go to a gig, you shouldn't have to list your ticket at a stupidly high price so you can get back the money you paid for it AND a resale site can make some money from you! That's wrong, and that's why at Vibe we make it much easier for you.
At Vibe Tickets we don't charge any fees at all, no fees for the buyer, no fees for the seller, this way, prices aren't driven higher we want you to come to an agreement with the fan you're connecting that suits you both, you shouldn't have to factor fees into that. We understand the stress of having to get rid of a ticket or buy a ticket last-minute, service charges or hidden fees just add to the stress, we're not about that!
Closing the debate, Margot James added, 'the Government recognise that the process of distributing and buying tickets can often be a cause of public frustration and concern. We are determined to crack down on unacceptable behaviour and have made quite a bit of progress to date.'
What we are building is with the aim of easing that public frustration. We share the concerns and are building Vibe Tickets with those concerns in mind. People want a change to a way the current systems work, we're tired of fans missing out, so we're working to ensure that doesn't happen.