Earlier this year, BTS became the first non-English speaking act to hit No. 1 on Billboard's Artist 100. But why has the world gone crazy for k-pop?
The fan culture of supporting a K-pop group is wild and vastly different from supporting western artists. K-pop completely takes over fans' lives, and it isn't uncommon to hear fans to say that it has 'saved their life'.
At the same time, fans are everything to idols. If idols don't have fans, they don't have careers.
K-pop fans are always updated and given daily content through TV shows, video content, concerts and fanmeets. Fans vote for their favourite artist on social media, jumping on various hashtags to ensure that their idols receive critical acclaim when awards are handed out.
But K-pop is more than just fans and idols. On April 1st 2018, a concert was held in Pyongyang, the capital of North Korea, attended by the North Korean leader Kim Jong-un. In an attempt to unify North and South Korea, musical acts like the Girl Group Red Velvet performed for the leader in hope of bringing the Korean war to an end.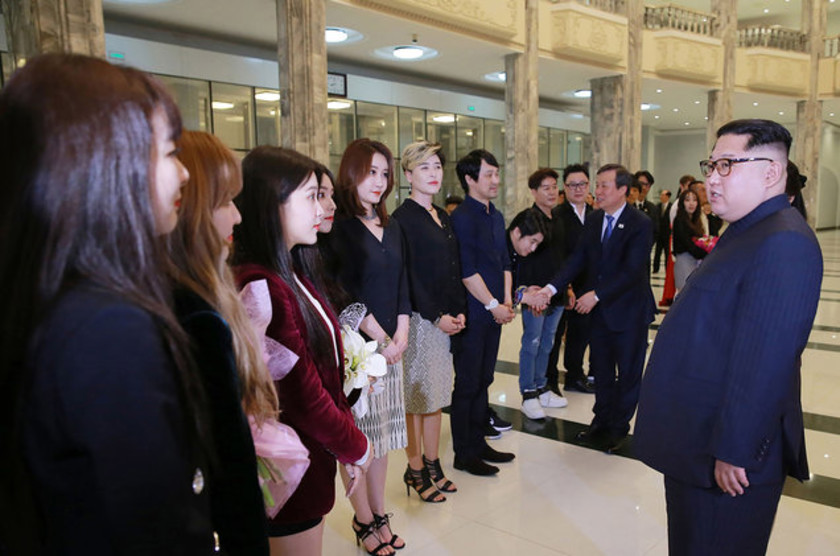 The history of K-pop goes back to 1992, five years after the reform of the South Korean government which lightened the censorship laws. Before the reform all music was approved by the government and was mainly limited to slow ballads. South Korea saw the light of a new type of music, and with the launch of boy group H.O.T, modern K-pop idol culture was born.
Throughout the years, many idol groups have come and gone paving the way for what K-pop is today. Honourable mentions are Girls Generation, BIGBANG, 2NE1, 4MINUTE, B2ST (BEAST), playing a giant role in the popularity of K-pop.
What gave the entire world a taste of K-pop was the viral sensation Gangnam Style by PSY, the first video on YouTube to ever hit 1 billion views. This led to western artists such as Snoop Dogg to collaborate with him, from then on the world of K-pop started to slowly take over the world.
The biggest international group in current time, BTS have won 44 awards internationally and even given a speech at the United Nations for their positive messaging. They recently completed the first leg of their 'Love Yourself' world tour, covering South Korea, North America and Europe. All concerts sold out within minutes of being put on sale.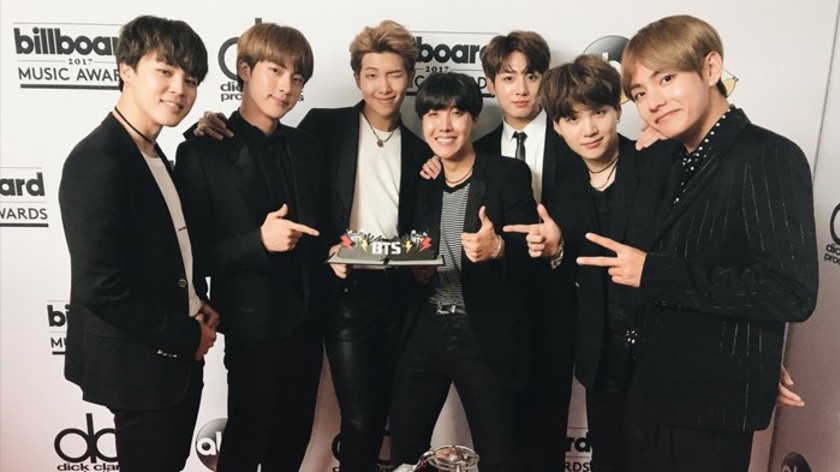 BTS are only one of many popular K-pop groups, there are still millions of other fans who support a wide variety of other artists such as EXO, BTOB, Monsta X, GOT7, TWICE, HyunA, Loona.
Even western artists are starting to realise the potential of K-pop: John Legend collaborated with Red Velvet's Wendy in a beautiful song called 'Written in the stars', Dua Lipa also recently collaborated with girl group BLACKPINK on a song named 'Kiss and Makeup'.
K-pop doesn't seem like it will die out anytime soon.