There are countless types of gigs, for countless types of music, but some things just never… EVER change. That being said, I present to you - the top 10 types of people you will find at every single concert ever in life:
1). The Fangirl / boy.
Traits:
Tears, face paint, hand made merch.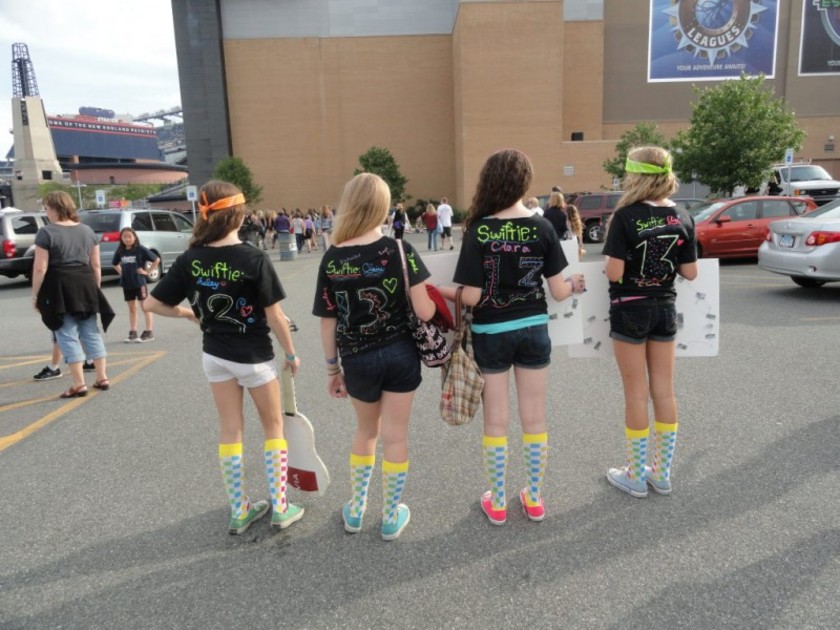 2). The annoying security guards.
Traits:
Looks at you like a criminal, makes you empty the bag you spent significant time organising, makes you empty your drink bottle, wastes SO MUCH TIME.
3). The person who spills drinks on you.
Traits:
Pushes past you because they 'need to get to their friend' after buying out the whole freakin' bar. Spends the entire concert flailing around like a God damn fish having a conniption & spilling alcohol all over you in the process.
4). The tall person.
Traits:
Think Hagrid, but less hairy. Purposefully stands in front of all the short people. 
5). The shrieker.
Traits:
This person spends the entire show shattering the sound barrier (and our eardrums) by shrieking so loudly that there's probably a pack of dogs waiting right outside the venue for further instruction. 
6). The person with a huge… banner.
Traits:
Creates banner at a bare minimum of 5 by 5 in size. Proceeds to blind everyone behind them whilst holding it up the whole damn show.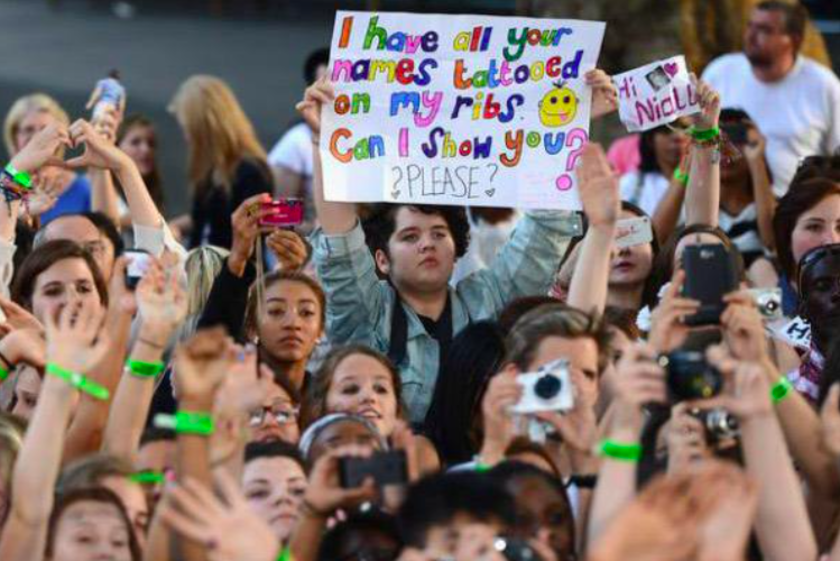 7). The person recording the ENTIRE concert.
Traits:
Literally doesn't watch any of the concert unless it's through the tiny screen in their hands.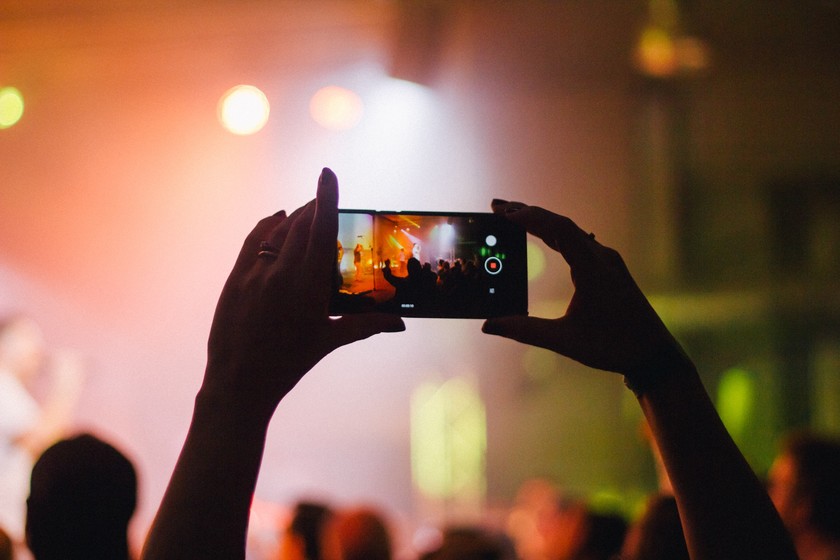 8). Here for the gram.
Traits:
Doesn't know ANY lyrics to ANY songs. Spends the entire time taking Instagram pictures.
9). The musical boxer. 
Traits:
These people have no idea what personal space is, nor do they care. They usually spend the entire show dancing so fiercely that they don't notice they just gave the surrounding people a nose bleed, bruised ribs & a fractured toe.
10). The person who just doesn't give a f**k.
Traits:
Spends the entire concert sat down or hovering round the bar. They are the human version of global warming = KILLING THE ATMOSPHERE.
Recognise any of these people? Time to put them on blast. Hit us up on twitter and let us know!