If you've been lucky enough to nab a ticket for one of this year's The Warehouse Project nights, the chances are that somewhere between catching Larry Heard's set and trying to make sure that no one in your group gets lost, you'll have some time for people watching. And while every event on the Warehouse Project calendar will host some of the most diverse and interesting partygoers that electronic music has to offer, there will always be a couple of clichés that will manage to slip in, just for your viewing pleasure.
The Fresher
"Have you got a lighter?" asks the nervous figure who has been edging towards your group for the last 10 minutes. With pupils as big as saucers, this partygoer is a long way from their hometown of Torquay, where the memory of Mum's lasagne is as distant as her most recent care package that's been artfully stuffed down the side of one of Fallowfield's communal bins. Come next year, the Fresher will have blossomed into a capable second-year student and this will all have been forgotten. But for now, humour them by lending your lighter, and if you're feeling particularly kind you could even listen their garbled spiel about the evolution of Dubtronica that they've been practising since the beginning of September.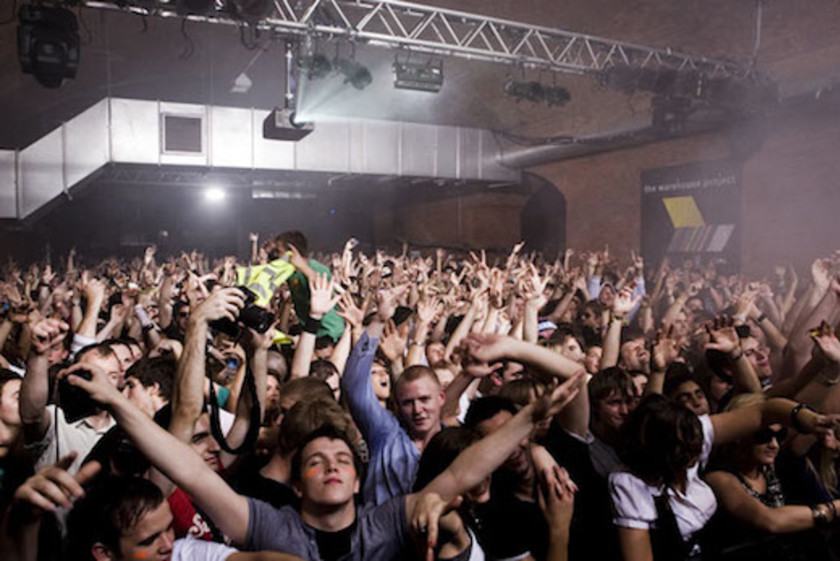 The Wannabe DJ
A particularly irritating character who can usually found lurking by the stage door trying to conceal the fact that they're incessantly shazaming every song that's being played. "I'm waiting for my mate to let me in backstage - he's Motor City's PA," he or she will tell you. You'll nod in agreement, but when you find them passing round post-it notes with handwritten links to both their Spotify and Soundcloud outside, every doubt you had will be confirmed.
The Techno Kid
After weeks of practising German, days of planning nonchalant outfits, and hours of trying to suss out the man who calls himself Sven Marquardt, entry to Berghain is secured, nirvana is achieved, and thus, techno's very own martyr is born. Of course, the above probably has nothing to do with getting into Berghain, and to be honest, no one really cares, but for this music lover - who has long been one of Warehouse Project's most serious patrons - it's a formula to live by. Often can be found sporting '90s style square sunglasses, and sometimes even a pair of Alpine Party Plug Earplugs used to cancel out the symptoms of tinnitus caused by a lifetime of dedicated party going.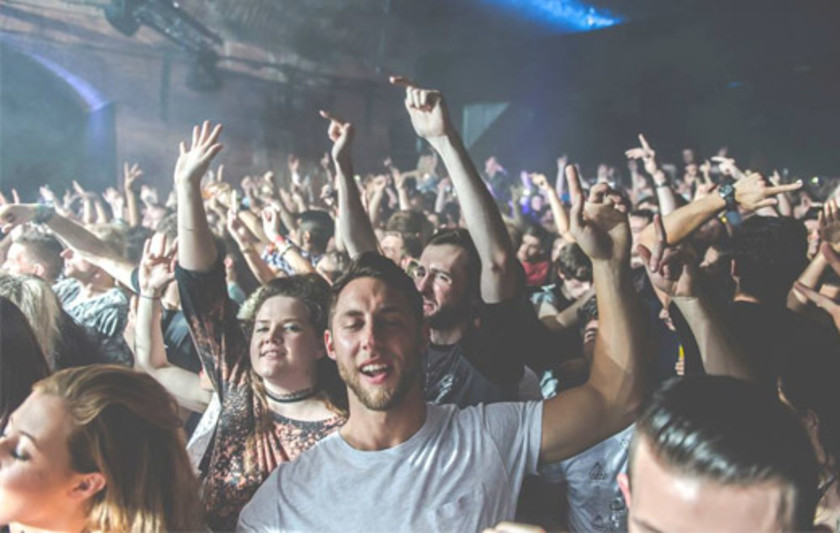 The House Lad
A byproduct of electronic music's consistent popularity amongst 18-25 year olds, the house lad is relatively new on the scene in Manchester, having followed the vibrations of his beloved EDM tracks from Split to Store Street. Usually part of a larger pack, you can find him pressed up against the barriers in front of the DJ booth, or spending a suspicious amount of time in one of the toilet cubicles. For the house lad, dance music is a spiritual experience that relies on the traditional formula of a breakdown, a build-up, and a drop, and if that means his shirt needs to come off when that drop kicks in, then off it will come.