Whether you've been keeping tabs on Wireless Festival or not, you'll probably have heard about the lack of female artists selected for this year's lineup. That's right, only three women have been booked for 2018, and considering that 2017 has been heralded by some as the year that female rappers finally reigned supreme, it's a crying shame that Wireless couldn't acknowledge that fact too.
Hopefully those behind the mistake will have learned their lesson in time for next year, and better yet, perhaps other festival bosses will do more to make sure that their lineups are more inclusive in the future. However, all that we can do for now is put a spotlight on the three female artists who'll be performing this year and give a nod to a couple of the others who should definitely have been invited down to Finsbury Park as well.
Mabel
Daughter of fellow musician Neneh Cherry and Massive Attack producer, Cameron McVey, Mabel McVey has been forging her own path in the industry since she arrived on the scene in 2015 with the release her debut single, Know Me Better. Since then, the Swedish-British artist has collabed with the likes of Not3s and Kojo Funds, and was even nominated for the Brits Critics' Choice Award 2018 alongside Jorja Smith and Stefflon Don. We're pretty sure that her set won't be one to miss, so as she's the only female artist playing on Friday we recommend that you prioritise Mabel over her male contemporaries.  
Cardi B
Straight talking rapper Cardi B will be taking the Wireless stage on Sunday. With her boisterous charm and lyrics that champion female sexuality - her songs titles have taken names such as Gimme Head Too, Stripper Hoe, and What a Girl Likes - Cardi B has been instrumental in the recent rise of female hip hop artists taking on the charts, so make sure you catch the first solo female rapper to have landed at the number one spot in the Hot 100 race since Lauryn Hill in 1998.
Lisa Mercedez
Joining Cardi B on Sunday is Lisa Mercedez, the dancehall artist who became the first woman to join the Warning Crew back in 2007. She's worked with everyone from Beanie Man to Stylo G, and is set to put on an unmissable set at Finsbury park this summer.
Princess Nokia
You might recognise Princess Nokia - real name Destiny Nicole Frasqueri - from the video of a woman throwing soup at a racist subway passenger in New York, or maybe you'll just have heard about her from a friend who went and saw the rapper who made a safe space for all people of colour, women, and LGBTQ+ at the front of her gig, but either way, Princess Nokia's numerous social triumphs are just as impressive as the music that she's been making professionally since 2010. All things considered, we reckon that the artist would have made a great - and a pretty necessary - asset to this year's lineup.
Raye
Despite only turning 20 last October, London based singer songwriter Raye has already toured with Jess Glynne and Years and Years, got a song to number three in the UK Singles Chart, and made it to the BBC Sound of 2017 shortlist. She's also on the same label as Mabel, so we're not quite sure how the Wireless bosses missed her, but at least you now know what you're missing in case you didn't before.
Nadia Rose
Also a member of the BBC Sound of 2017 shortlist, British rapper Nadia Rose has proving her worth for much more than just being Stormzy's cousin. Aside from performing alongside acts including Anderson Paak and Section Boyz, Rose has been proving that women can do rap just as well as men by selling out shows across the globe and performing at every festival from Glastonbury to Boomtown.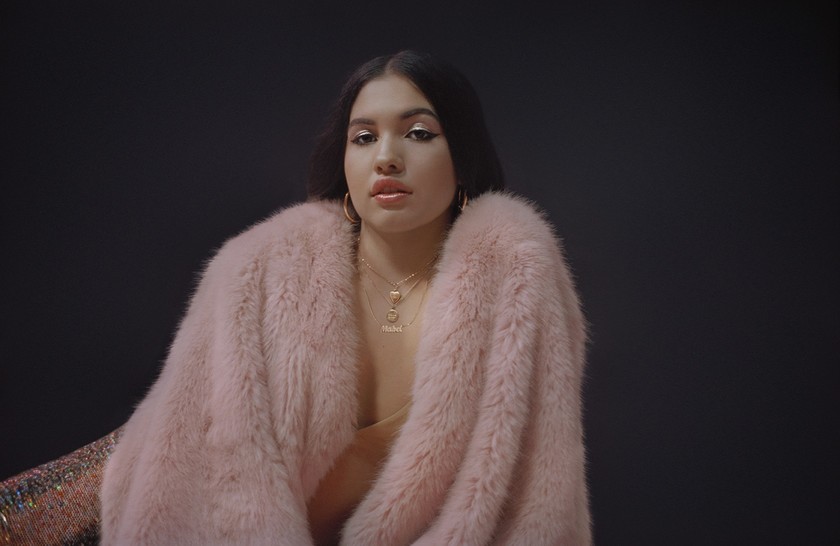 If you'd like to catch Mabel's set at Wireless make sure you enter our latest #FreeForFans giveaway, as this week we'll be giving one lucky fan the chance to win a pair of Friday tickets.
All you need to do is find the listing on our app by hitting the button below and tag a mate you'd like to bring along with you in the comment section.
If you don't have the app installed you can download it via the App Store or Google Play. Good luck!