Vibe Tickets has undergone a makeover! We'd like to think that listing and searching for tickets has always been easy, but with our new listings process it's now practically effortless - and we're also sporting a new and improved look, just to keep things fresh.
Whether you've got front row seats for Sam Smith or standing tickets for Liam Gallagher, you can now tailor your listing to your every need with the help of our handy, step-by-step guidance that allows you to specify the location, date, price, and details of your listing. With all of this extra information we can ensure that your listing gets in front of the right buyers.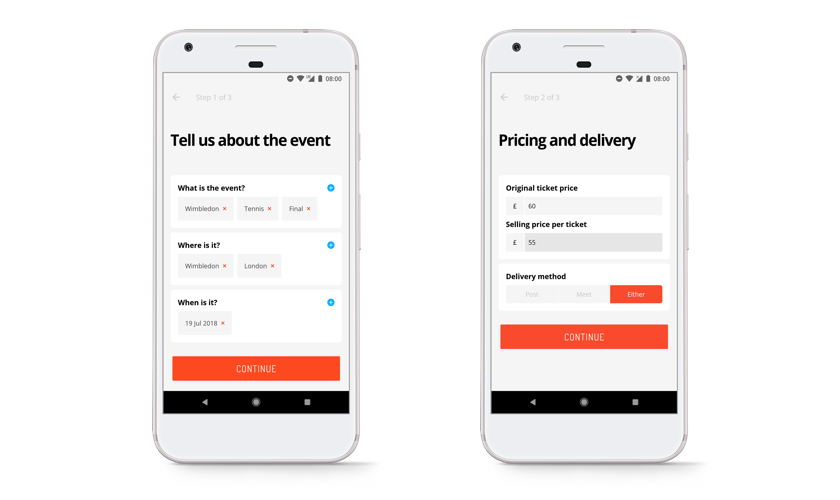 Worried you'll have forgotten something? Don't be, the update also features a new review page before you publish your listing, so you can relax and make sure that you've tended to every little detail before the offers come swarming in.
Even if you're not interested in selling your tickets, the new listings process will make it much easier for you to browse your optimised home feed, find your own tickets, and connect with sellers.
Update the app now on iOS and Google Play to see how simple it is for yourself!