Wireless festival kicks off this weekend with one of London's biggest Summer festivals returning to the capital for its 13th year. The lead-up to the festival has been dominated by discussion around the the lack of female representation, Cardi B pulled out of the original lineup due to pregnancy, leaving Mabel and Lisa Mercedez as the only females on the 2018 Wireless roster.
This led to wide-spread criticism from many, with Lilly Allen posting a picture of the Wireless line-up with all of the male performers removed, heaping more controversy on the festival.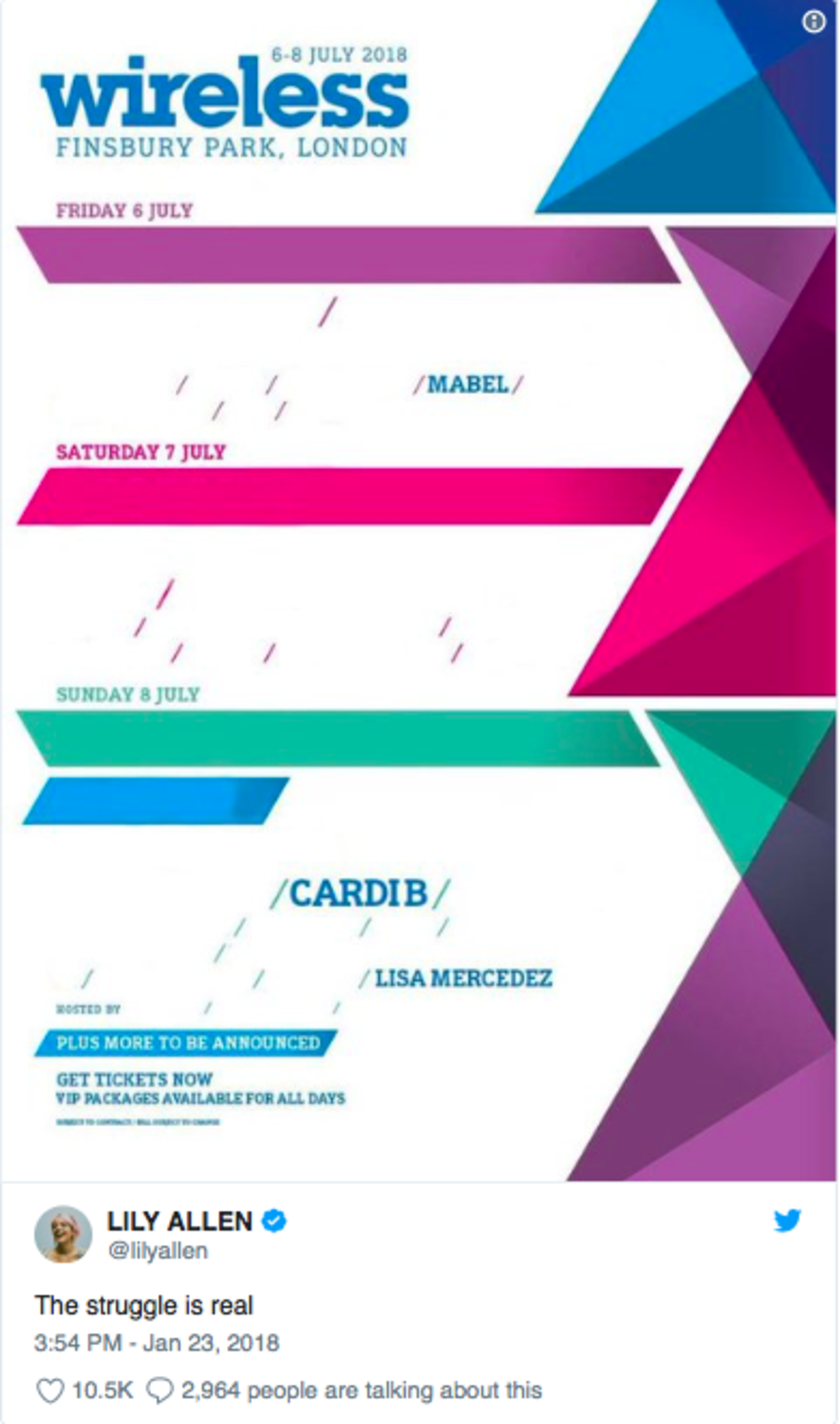 Wireless have now announced that there will be an all-female stage curated by Rinse FM in collaboration with Smirnoff's Equalising Music campaign where 25 artists such as, Bad Gyal, Paigey Cakey, Lady Leshurr and Barely Legal will join hosts Julie Adenuga and DJ Emerald over the festival weekend.
Was this always in the plan? Was this stage created in response to the initial criticism, is this tokenism? Wireless were wrong in only having 3 female artists out of 37 on the original lineup, but regardless of why and how they've finally reached the decision to give 25 female artists a platform, we believe that this is a good thing!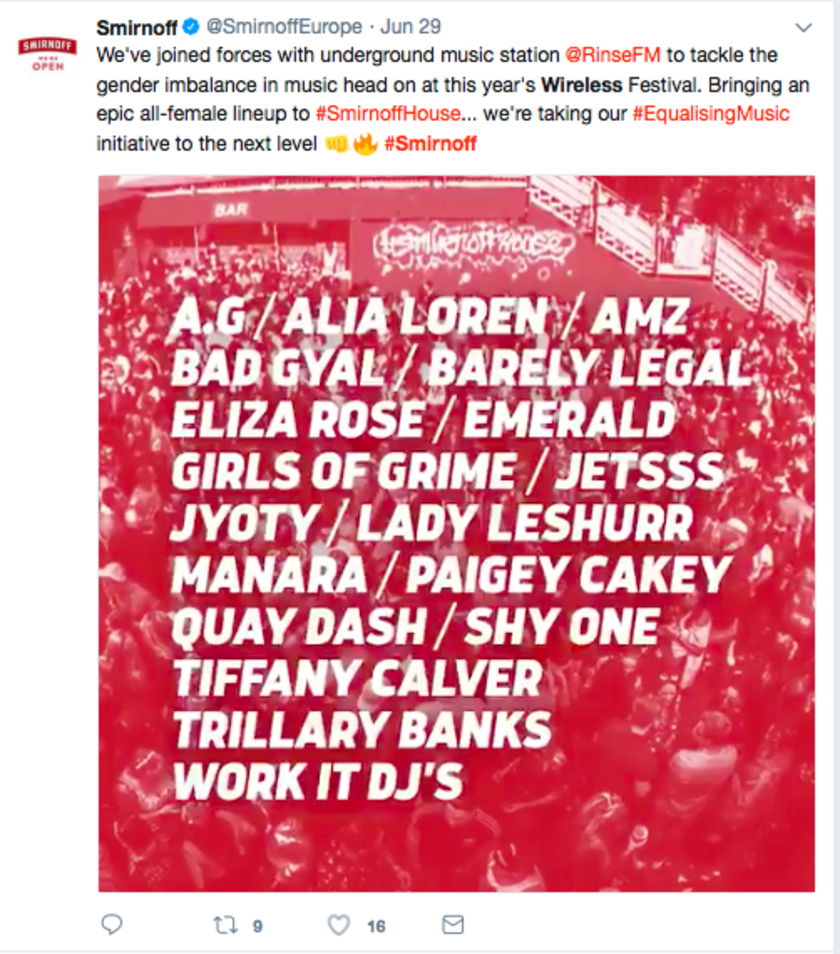 Smirnoff Equalising Music is a three-year campaign to increase female representation in club and festival line ups by 2020. From Smirnoff's website, they state that 17% of 2016 headliners at international music festivals were women.
That's a shocking stat and more must be done to make sure that there is clear representation in the music industry. We need to see people on stage that we can relate to, Music needs to lead the way!
We're looking forward to seeing the Smirnoff house stage this weekend, if you're yet to get your Wireless tickets, head to our app and grab yours now.