The attack on the secondary ticket market has stepped up a gear in the last few weeks with many a media outlet, venue, artist and artist management team tarnishing it as the root of all evil and the sole reason for extortionate ticket prices and fans being priced out of going to see their idols. 
'Ed Sheeran declares war on touts' ... The 'Shape of You' singer and his management team were portrayed last weekend as knights in shining armour, delivering us into a world of fair ticketing, freeing us from the murky secondary market. If only it was that simple!
Now, we don't do stereotypes at Vibe! We know it's wrong to label all fans as 'desperate' or 'naïve'. We know not all re-sellers are dodgy or criminal and we understand not all artists are feeding their followers misinformation about the primary and secondary markets.
As long as there's fairness, transparency, honesty and integrity, Vibe says: live and let live. But given the events of last weekend and what we see as a one-sided portrayal of an important issue to our community, it's our duty to share our take on things. 
So we're calling BS!
We respect the Vibe community enough to share what we know about how the primary and secondary markets work, to uncover some of the dealings that artists and promoters don't want you to see or understand and to allow you to form your own informed opinions rather than take the media headlines as read. 
Because the one-dimensional argument fronted by Sheeran last weekend – as much as we like the guy – is taking fans for fools. 
We know that the explanation of what's really happening behind the scenes might not be as headline-grabbing as Ed galloping in on his white horse to 'rescue' fans with demands they buy a second ticket, but we urge you to bear with us. 
Hear us out, because we're convinced that once you see the full picture, check out our evidence and understand the different agendas playing out, you'll think twice before joining the witch hunt against secondary sellers and you'll question artists' motives and what their tactics mean for you. We think that's healthy debate. In 2018, few things should be taken at face value (no apologies for the well-placed pun).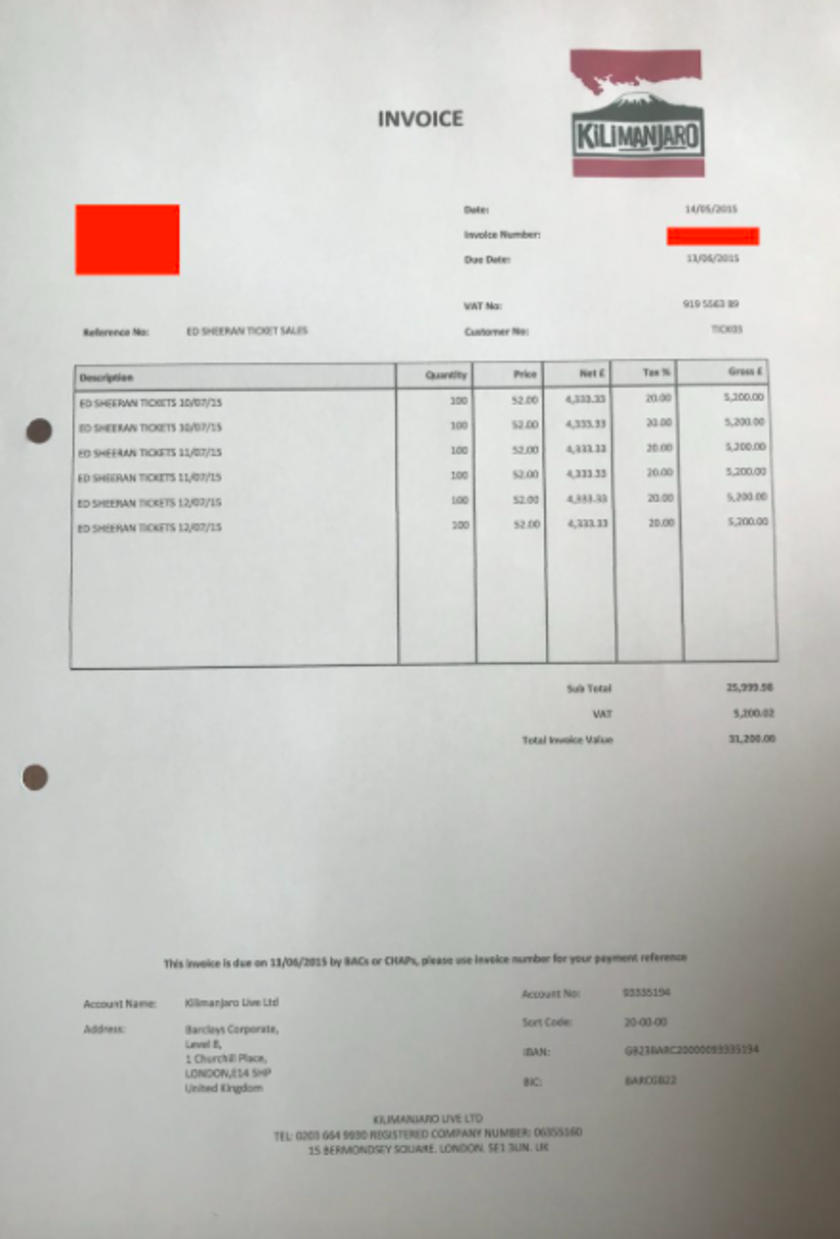 So what's going on here then??? This is an employee of Kilimanjaro Live (Ed Sheeran's tour promoters) selling Ed's tickets direct to a secondary seller! Said employee's description taken from the Kilimanjaro website is Ticketing Project Manager. Ticket Wizard. International man of mystery, and there's sure some kind of black magic going on here! 
The people banging the drum for change are those adding fuel to the fire! Fans are forced into the secondary market because of actions like this. 
Ready for Item 2?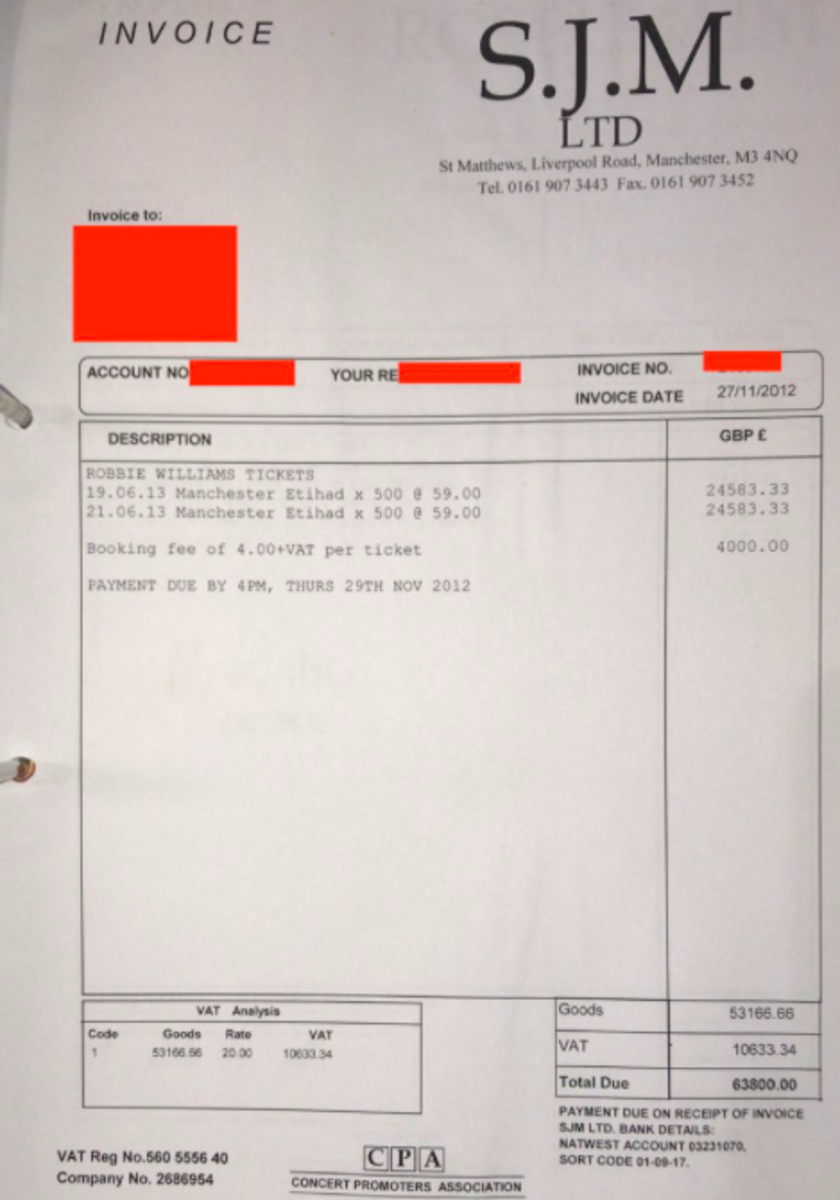 Here's evidence of Robbie Williams tour promoters selling 1,000 tickets to another secondary seller! That invoice is a £50,000 contribution to the secondary ticket market! 
So that's Kilimanjaro Live and SJM Concerts, two of the biggest tour promoters in the UK who have BOTH sold tickets directly into the secondary market. We're being sold a lie, the promoters that represent our favourite artists are powering the very industry they are telling us they are trying to shut down. 
These guys DON'T care for fans, they want to control every part of the market. They want to control where YOU can purchase tickets, whether that's in the primary or secondary market. 
Let's get back to Ed Sheeran shall we... 
Sheeran has taken the step to cancel all tickets bought from Viagogo for his current tour. Those heavenly guys over at Kilimanjaro Live contacted ticket-holders to tell them that the ONLY authorised resale partner for Ed's tour is Twickets where Ed's tickets can be sold at a maximum of face value + 10% ... so let's add the 'Twickets fee' of 10-15% to that 10% and basically what Ed's team is saying is, we're good with you paying 20-25% above face value but ONLY if you use the partner we want you to use! Fair? Hmm 🤔🤔🤔
Resale isn't the problem, but how the experience is being delivered and now controlled by artists is!

The very people that claim to be trying to create a fair market place, the management team's of artists we love, THEY are creating the problem, to protect their own hefty profits. We've been saying this for a very long time, now the evidence is coming thick and fast.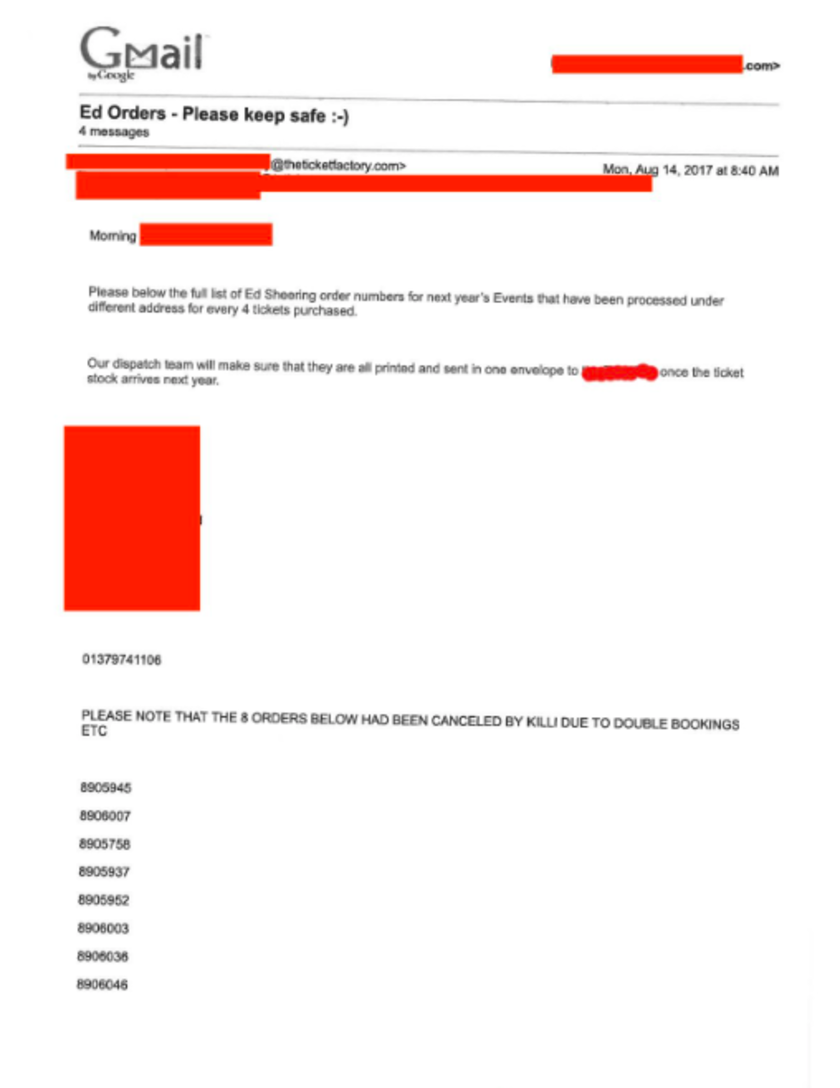 Here's even more evidence! This is Ticketfactory, who received their own allocation of Sheeran tickets direct from Sheeran's tour operator Kilimanjaro Live, now shifting these tickets on to a known secondary ticket reseller, and manoeuvring their way around the ticket limit stipulation by using a different address for every 4 tickets purchased! As we keep saying, the problem stems from the top!
These measures which are being championed as a way to combat ticket touts are not helping, new measures give you less choice and hand the control to the big corporates. With Vibe Tickets, we believe that YOU should have control, that's why at Vibe Tickets:
🙅‍♂️ We do not charge any fees. 
👁 We have a transparent model - meaning you see who you are buying from and who you're selling to. 
💪 We have an offer system, which breeds fairness and gives you the power to negotiate with your buyer / seller. 
There's lots to change in the ticketing industry, but we can't keep hearing that broken record of how people are trying to HELP when actually, they are trying to CONTROL. If the mainstream media won't report it, we believe it's our duty to give you the truth, unfortunately there will be more to come, exposing people that say they want change, when actually, they just want a bigger slice of the pie. 
This is an issue that matters to us because it matters to you. We're on a mission to make sure you've got the full facts. So watch this space for more real news as and when it breaks. We won't be waiting for long – sadly, this bad practice is absolutely rife! #badvibes